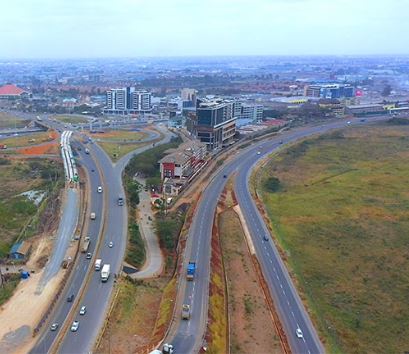 Infrastructure projects in Kenya have unquestionably played a role in reshaping the nation's economic landscape and fostering remarkable growth and prosperity. Nonetheless, it has also led to a debt burden that has prevented the country from progressing as a whole.
In Kenya, China's ever-increasing infrastructure investments, notably the Standard Gauge Railway as part of the Belt-and-Road initiative, have faced criticism because of high costs and corruption charges that could lead the country to default. In 2021 and 2022, China accounted for 20.5% of Kenya's imports including machinery, equipment, iron, and steel. According to CEIC, this number is only increasing as Kenya's total imports from China recorded 282.966 USD million in July 2023, compared with $254.353 in the previous month.
Researchers under the China Africa Research Initiative (CARI) have found that the railway project was carefully and creatively designed to reduce the risks of government default and improve the feasibility for lenders of a project with high costs but significant long-term benefits for Kenya and the region. Where travel time from Mombasa to Nairobi used to be up to 10 hours, now the trip only takes five to six hours.
The argument outlined here is not a fearfulness that the Chinese government will take control of ports or tollways they have constructed in Kenya, but rather the indispensable debt that has placed the country at the liberty of a global superpower. As a result, President William Ruto must now idealize a future for Kenyan citizens that is inclusive of international growth and development. This effort will include increased international investment in the country, and development to construct national and local-led projects, enhancing the capacity of the country's ability to develop.
Understanding the initial implications of the Belt-and-Road initiative helps justify the support for its development within countries across East Africa. The Belt and Road Initiative was supported by previous President Kenyatta who, in an interview with the Financial Times, says, "As Africa opens to China, China should also open up its markets to Africa for a win–win cooperation."
However, when loans are provided to poor countries, a dynamic is created in which the country is more likely to remain poor as a result of unsustainable practices and the incurring of debt. U.S. Treasury Secretary, Janet Yellen, says, "Delaying needed debt treatments raises the costs both for borrowers and creditors. It worsens [the] borrowers' economic fundamentals and increases the amount of debt relief they will eventually need."
As a result, there has been an argument in support of this tactic as a new form of neocolonialism – an indirect form of control exerted by powerful countries that use their cultural, economic, and political power to exploit the labor and resources of the 'colonized countries'. This may include control through financial agreements, investment strategies, debt-trapping, and unfair investment policies, mostly leading to an increased dependency due to unequal trade and exploration of resources, including biodiversity.
Adding to the conversation, the Electronic Privacy Information Center (EPIC) notes that Chinese objectives are in fact mediated by local factors, which represent domestic stakeholders thus, crucially decentering "the intentions and neoliberal frameworks behind development projects, fostering a reading of the counter-intentionality of development projects."
In the same vein, the dynamic between Kenya and China has been amplified on the ground as locals are protesting in the streets against political instability and the rising cost of living. According to the Kenya National Bureau of Statistics, Kenya has recorded the highest living expenses since 2017. National Treasury Principal Secretary Chris Kiptoo said China accounts for 67% of Kenya's 8 million USD bilateral debts, and bilateral debt accounts for 26% of all Kenya's debt. "One out of every three major infrastructure projects in Africa is built by Chinese state-owned enterprises, and one out of every five is financed by a Chinese policy bank," said Paul Nantulya of the Africa Center for Strategic Studies.
While it's true that the increasing cost of living is partially a result of the War in Ukraine, it could also be argued how Kenya's choice to receive support from foreign actors has led to a stagnation in its own ability to procure advancements in infrastructure technology. A study conducted by Faith ??Ludeki found that "Chinese aid has no policy restrictions that promote good governance, accountability, and transparency which contributes to corruption, misappropriation of funds and bad governance in recipient countries." As a result, the debt burden rises and trickles down into the livelihoods of individuals, leading to uprisings as seen throughout the past year.
The question then becomes, how do we lend to countries such as Kenya without burdening them with more debt? Neighboring nations have proposed solutions for the economy of Kenya. Satya Pal Singh Baghel, Minister of State for Law and Justice, suggested Kenya use the Delhi-based India International Arbitration Centre to settle its trade-related disputes and also encourage other African partners to choose the forum for international arbitration. This is just one proposed solution to the extensive amount of work that will need to be pushed in order to support Kenya's government in transitioning to a development of capability and reaching success independently.
In examining the future of Kenya-China relations, we can assume that there will continue to be cooperation. However, it must not be ignored that Kenya should gradually lean away from depending on China entirely. Instead, President Ruto should entertain new avenues in improving the capacity of local workers, such as investing and promoting technical and vocational education, to not only open up the workforce for Kenyans but also transition into a nation that is self-reliant. This cooperation must be double-headed, with China also promoting ethical business practices overseas in order to promote anti-bribery and corruption in the region. Doing so will create a strengthened bond between both nations.
Jenna Macksoud is a 2023 undergraduate student majoring in International Relations and minoring in Transcultural Studies with a focus on Global Inequality and Development, and Peace, Global Security, and Conflict Resolution. Jenna is dedicated to exploring and understanding different regions of the world and has had years of experience in humanitarian-based traveling. In her free time, she is a freelance photographer and published writer.
Extra blurb:
As an International Relations student, I had the opportunity to spend a semester in Kenya from March 2023 - May 2023. Living in the heart of Nairobi, I was able to learn about China's influence on Kenya's infrastructure as well as see first-hand the protests of Kenyan citizens against the government. While there, I witnessed the burning of Kenyatta farmland as well as a cry from the people in anger over not only being unable to support themselves but future generations.
Citations
Brautigam, D., Bhalaki, V., Deron, L., & Wang, Y. (2022). How Africa Borrows From China: And Why Mombasa Port is Not Collateral for Kenya's Standard Gauge Railway (No. 2022/52). Working Paper.
CEIC, D. (2023, July). Kenya total imports from China. https://www.ceicdata.com/en/indicator/kenya/total-imports-from-china
Diallo, M. (2023, October 11). China's BRI brings roads, rails and debt to Africa. VOA. https://www.voanews.com/a/china-s-bri-brings-roads-rails-and-debt-to-africa/7306133.html
Filmer, A. (2023, March 18). China's omnipresence in Kenya turns sour. The Sunday Guardian Live. https://sundayguardianlive.com/world/chinas-omnipresence-in-kenya-turns-sour
Freitas, M. V. de. (2023, August 2). The impact of Chinese investments in Africa: Neocolonialism or cooperation?. Policy Center. https://www.policycenter.ma/publications/impact-chinese-investments-africa-neocolonialism-or-cooperation#:~:text=Criticisms of Chinese investments in,to secure business transactions2.
Githaiga, N. M., & Bing, W. (2019). Belt and road initiative in Africa: the impact of standard gauge railway in Kenya. China Report, 55(3), 219-240.
??Jili, B. (2022, August 25). The rise of Chinese Surveillance Technology in Africa (part 4 of 6). EPIC. https://epic.org/the-rise-of-chinese-surveillance-technology-in-africa-part-4-of-6/
Kaloki, M. (2023, July 20). Kenya hit by a wave of protests over the cost of living and taxes. NPR. https://www.npr.org/2023/07/20/1189066564/kenya-hit-by-a-wave-of-protests-over-the-cost-of-living-and-taxes
Kell, F. (2023, May 31). Kenya's debt struggles go far deeper than Chinese loans. CHATHAM HOUSE. https://www.chathamhouse.org/2023/05/kenyas-debt-struggles-go-far-deeper-chinese-loans
??Ludeki, F. A. (2019). The Role Of Foreign Aid In Shaping The Development Of African Countries A Case Study Of Kenya-china Relations (Doctoral dissertation, University of Nairobi).
Miriri, D., & Obulutsa, G. (2023, October 6). Kenya to seek $1 billion loan from China, longer repayment period. Reuters. https://www.reuters.com/world/kenya-ask-china-1-bln-loan-stalled-road-projects-longer-debt-repayments-2023-10-06/
Nishimura, M. (2022). The BRI in a Multipolar World: A Normative Tool for Cooperation or Nationalism?. In New Nationalisms and China's Belt and Road Initiative: Exploring the Transnational Public Domain (pp. 13-24). Cham: Springer International Publishing.
Oqubay, Arkebe, and Justin Yifu Lin (eds), China-Africa and an Economic Transformation (Oxford, 2019; online edn, Oxford Academic, 20 June 2019), https://doi.org/10.1093/oso/9780198830504.001.0001, accessed 10 Oct. 2023
Service, P. C. (2023, July 31). Ruto: I'll not discuss cost of living with Raila " Capital News. Capital News. https://www.capitalfm.co.ke/news/2023/07/ruto-ill-not-discuss-cost-of-living-with-raila
Wharton. (2019, September 19). Chinese investments in Africa: Four anti-corruption trends to watch. Knowledge at Wharton. https://knowledge.wharton.upenn.edu/article/chinese-investments-africa-four-anti-corruption-trends-watch/
Comments in Chronological order (0 total comments)