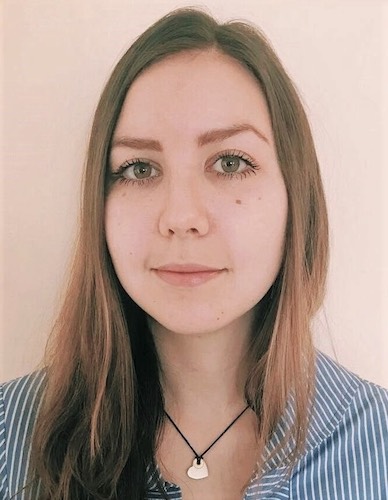 We are on the 1st of July 2020; post-first wave of coronavirus across the globe, and already Vienna is holding a 3-panelled diplomatic forum with over 20 guest speakers. In fact, neither reflections on human rights enhancement, nor those on the current trends in international diplomacy were ever in lockdown. On the contrary, it would appear that the COVID pandemic has allowed for some important realisations amongst scholars, thus rendering this period prolific in that respect – despite an overwhelming tendency to blend everything with our sterile economies.
What is more, Manfred Nowak, Human Rights Professor at the University of Vienna, illustrates perfectly this last point through the inspirational speech he delivered for the first panel of this July conference.
Kicking it off by a comprehensive historical overview of the political, economic, legal and social turns of the global order since the coming out of WWII, Nowak provides us with a valuable perspective as to what milestones were achieved over the years, but also as to how we got to today in terms of contemporary challenges.
The aftermath of WWII and its atrocities is marked by the birth of the UN and a deep desire on the part of the international community to eradicate fascism and condemn wars, enhance living condition standards and promote equality as well as human dignity. In this context, cooperation between States and transnational institutions flourish, human rights are consecrated through numerous texts, and the very first international criminal trials are taking place.
As the 90s come about, in parallel to the expanding radiance of human rights coupled with that of international justice and groundbreaking peacekeeping actions, it is also – and especially – the time for infectious neoliberal endorsement. And whilst the new economic orientation induced stupendous growth and precious prosperity opportunity for the BRICS countries typically, it also designed a new landscape for the international order. Driven by big transnational corporations, technological advancement, financial markets coupled with deregulation and privatization processes, other democratic aspirations such as the interdependence and indivisibility of human rights for all were soon somewhat pushed to the side-lines.
Yet, this transition is crucial since the first 'victim' sacrificed at the hands of a free-market economy – and its gatekeeper institutions – was none other than social welfare. We should also note that the consequent undermining of social, economic and cultural rights, as well as that of civil and political rights to an extent, is not without link to the proliferation of armed conflicts in the last decades. The weakening of States phenomenon forms an important nexus with the loss of legitimacy, trust from the people and an increased general climate of insecurity making those States prone to cycles of violence.
When bringing together those facts and the current threat our entire kind is facing, namely the collapse of our environment entailing climate migration, exhaustion of resources and endangering of our specie (to which neoliberal politics contributed to), the picture emerging is simply overwhelmingly frightening. And if the 2008 economic crash didn't tip off and alert the public vividly enough, perhaps the on-going sanitary crisis will serve as a much-needed wake-up call.
From this experience, what we have learnt so far is that in the face of a health threat, too many States – or rather their internal governance – are not equipped to respond adequately whilst the cult of consumption and the race to profit are off sided. What we have learnt so far is that the countries that decided to cut down on public health and security have struggled the most. What we have learnt so far is that free markets cannot do anything in such event, but State intervention and control through informed and swift decision-making can. What we have learnt so far is that strengthened cooperation is crucial in a world where many nations depend on specific delocalized industries. But what we have also learnt so far, is that it is possible to live differently and individually adopt ethical responsible conducts, thereby adapting to new priorities to safeguard our planet as well as our future generations.
Nowark's verdict is clear, and his proposal in line with what the experts are foreseeing: neoliberal policies are no longer adapted to our reality and therefore they should make way for social market economy models, reflecting matching and relevant values. Those would be solidarity, equality and responsibility above all. What is more, international institutions and organisations need to facilitate that transition and use their influence and resources to become key-players in the making of this new order built on mutual trust and empowered political organs. We – the world – need(s) them mobilised in this movement of uniting nations in the pursuance of a pan-European social welfare sustainable society.
I, for one, cannot help but feel hopeful that this message will resonate with all like it did with me.
Comments in Chronological order (0 total comments)