Like most of us who are working from home during the COVID-19 shutdown, I had many opportunities to attend and participate in Zoom, GoToMeeting, and WebEx virtual meetings this past month from virtual "Happy Hours" to deep discussions on the impact of COVID-19 on our economies. It seems that everyone has been developing scenarios of potential future new normal, or as one commentary called the new "abnormal". In one discussion, sponsored by the Atlantic Council, Matthew Burroughs presented his three post-COVID-19 scenarios. Mr. Burrows pointed out that we have experienced various plagues throughout history with the first one in 430 BCE and the second, the Justinian Plague in 541 AD. The Black Death in 1350 and of course, the Spanish Flu of 1918-20.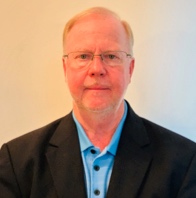 The three scenarios presented by Mr. Burrows included the Great Accelerator Downward, a gloomy picture with no vaccine, firewall of China and Russia, economic collapse in the developing world and increased conflict. The 1930s all over again. The China First scenario suggested increased protectionism by the US and Europe, actions taken by China to further undermine global liberal democracies, more lending and investment by China into Asia, Latin America and Africa, and increased populism. Again, not necessarily a pleasant picture. The most optimistic scenario, the New Renaissance, had the G2 and G20 rise above national interests and developing a coordinated recovery and response collaborating to develop and deliver a vaccine for all. (My colleague Chris Hafner would have us not use the word "recover" and instead encourage us to "emerge" and "evolve" to the new normal.)
During the same week, Deloitte and Salesforce (and I think several others including McKinsey,) published various scenarios which are pretty similar to those cast by Mr. Burrows. Even Brightline/PMI held a virtual conversation and talked about the importance of doing more strategic thinking and scenario planning during this time. We can't predict the future with this novel virus, but we can definitely envision possible plausible futures.
It was also the 50th anniversary of the first Earth Day and as a special "Zoominar", the National Academy of Science featured the Climate Music Project, based in San Francisco. For this special celebration, they had commissioned a work by composer Richard Festinger, he entitled, "Icarus in Flight" which drew on climate data from 1880 to the present. His challenge was to compose based on population growth, carbon emissions, and land use over the time period and project out to 2080 based on two scenarios developed by an intergovernmental panel on climate change experts – temperature rise of 2.5 degrees Fahrenheit and an 8.5-degree rise. We listened to four clips by the Telegraph String Quartet. The first represented changes from 1880 to 1945, which was a period of relatively slow growth in population, but ushered in the industrial age, and a rise in CO2 emissions. The second clip covered the period from 1962 to 1987.
In addition to shots of the wonderful musicianship, we were shown a world clock and map depicting the changes in the data with 40 seconds of music representing 5 years. Clip three depicted both scenarios during the period from 2016 to 2034. The last clip covered 2056 to 2080. Under the 2.5-degree scenario, the music was calmer and less chaotic that the music under an 8.5-degree scenario. It was an eye-opening discussion about our potential futures if we do nothing or if we apply the tools and technologies already available to us and take action. The project is planning to do other music related performances targeting different population groups and they are encouraging artists to create their own music. More can be found at www.climatemusic.org.
One key lesson from Bill Collins, the climate scientist advising the project, is that we have known for forty years of the rise in temperatures and the rate of growth in CO2 emissions could double. Jules Charney first warned us back in 1979. Mr. Collins view is that we have always simply "kicked the can down the road" and emphasized that we have "ran out of road."
It is a critical time for policy he suggested. As we see cleaner air due to Covid-19, as well as, a measured decrease in Greenhouse gases, we should take the opportunity to develop policies and derive actionable strategies to mitigate the effects. We saw the same decrease in Greenhouse gases and cleaner air right after 9-11 with all grounding of air travel. We missed that opportunity. Let's not miss this one.
About the author: James Stockmal is the owner of SK Partners, a small independent management consultancy licensed in Washington, DC. Jim has more than 30 years of experience in helping organizations across a wide-spectrum of industries including banking, manufacturing, pharmaceuticals, and consultancies develop and execute strategic transformation through the integration of people-focused, process-oriented, and technology-enabled initiatives. Jim's clients include the Royal Bank of Canada, Australian New Zealand Bank, CitiCorp, Flagstar Bank, Aetna, Ford Motor Company, Sears, and Exxon Mobil. His government clients include the Susquehanna River Basin Commission, Stafford County, Events DC, the Department of Energy, the US Air Force, the Navy Criminal Investigative Service (NCIS), NASA, the General Services Administration, National Transportation Safety Board, NOAA, and the Educational Employees' Supplementary Retirement System of Fairfax County (ERFC). His non-profit clients include the National Sporting Goods Association, the Association for Airport Authority Executives (AAAE,) the Direct Marketing Association of Washington (DMAW,) the Institute for Building Technology and Safety, San Miguel DC and DC Net Impact.
Mr. Stockmal writes monthly articles on organizational development, leadership, strategy, organizational transformation, and cyber security for The Strategic Edge, a publication of the Association for Strategic Planning (ASP.) Jim teaches the Strategic Management Performance System (SMPS) in conjunction with LBL Strategies and George Washington University's Center for Excellence in Public Leadership (CEPL.) Jim also teaches the Mastering Agile Organizational Design program for CEPL. Jim also provides leadership support for the Manage to Lead program by Intelliven. Over the years, Jim has trained nearly 5000 adult learners in the areas of strategy, process improvement, change management, and organizational development.
He can be reached on Twitter: @stockmalj. Select publications and presentations include:
Comments in Chronological order (0 total comments)