By Judy (Hexuan) Wang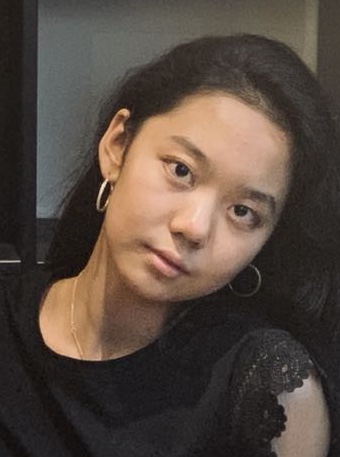 Walking out of my school's Life Skills class, mandatory for all sophomores, I slowed my footsteps to wait for my friend. She seemed befuddled by something, brows locked, jaw tight. Yet her eyes shined with unusual clarity. She weighed her words for a little, but the syllables stumbled out:
"You know, I didn't know any of this before I came here," She let out a faint chuckle. "Funny, I thought holding hands could make a baby just two years ago."
I was speechless. The absurd thought that holding hands would create a fetus danced around my mind, but her lack of sex education was familiar to me. I was only born on the opposite shore of the Yangtze River, in Qingdao rather than in Shanghai, and I, too, had not known the laborious process of childbirth before coming to the United States four years prior. My friend's humorous remark reminded me that it wasn't just a "me" problem, but a national one.
"We don't talk about it" seems like the classic response when asked about sex education in China. At Tsinghua University, Jing Jun, a professor of sociology, points out that her sex education class is often "the first time most of my students have ever taken such a class." This privilege, however, is only limited to prestigious and liberal universities like Tsinghua, while most of the country continues to suffer from the consequences of censoring these important conversations.
Due to the lack of public information about child conception, young Chinese women often have no idea what to expect when they first engage in sexual intercourse. Scared or embarrassed to ask their parents these shameful and dreaded questions, they often enter these activities without protection. On China's popular Q&A platform, Zhihu, the equivalent of Quora, a thread titled "How Lacking Is China's Sex Education? And What Is Its Impact?" attracted more than eight thousand replies. In one comment, a woman was scolded by her distant relative for warning the relative's daughter, a young college student, about using protection during sex. "The relative called me a ho before she left." the woman wrote. It looks like the casual educational "sex talk" within family relatives is off-limits as well. Among the responses, a particular group stood out: they were personal accounts from doctors who had supervised abortions due to unprotected sex. One such doctor recounted a mother wailing at her young daughter's hospital bedside after an abortion, asking, "How did she accumulate so much bad karma?" Placing that comment in the context of China's abortion rate of thirteen million per year according to the National Health Commission of PRC, it is easy to conjecture the culprit for these pre-natal deaths: the lack of open-minded and educational conversations about sex.
Even more, Chinese people's condemnation towards any form of "sex talk" extends beyond national or regional boundaries. In "The World's Problem With Sex Ed," New York Times editorialist Jonathan Zimmerman reported that Chinese-Canadians took an active stance against sex education in Canadian public schools. In the Parents Against Ontario Sex-Ed Curriculum Facebook page, Chinese=Canadians stood behind an anti-sex-ed Muslim immigrant, agreeing that they "preserve my right to raise my children following my cultural and religious beliefs and the curriculum compromises my right." The belief that sex education could somehow stain young minds persisted even after Chinese immigrants encounter more open conversations about sex in western countries. To them, sex education is not just a matter of easy accessibility to the so-called "unfitting" information, but an active attack on their culture and "social ethos."
In "Life Skills" class at my private American boarding school, words like 'sex,' 'vagina,' 'period,' were said and received without the giggles and frightened eyes that accompanied my biology teacher's vague anatomical explanations of the reproductive system at my Chinese public school. But we cannot continue to gloss over these far-reaching conversations for the sake of preserving 'social ethos' or 'cultural beliefs' if that means putting young women's bodies and futures in unforeseen danger. Sex, and conversations about it, should be normalized in classrooms and dinner tables. No one should be left to "interpret the purpose of these reproductive organs themselves" as my public school teacher instructed. Let us make sex education truly shameless.
Judy (Hexuan) Wang is a bilingual writer and artist based in Massachusetts, USA, and Beijing, China.  An avid reader of publications about human rights and international affairs, Judy draws from her experience growing up in two countries and writes on issues she encountered in each, or both. Her writing was published by the New York Times and recognized by the Scholastic Art and Writing Awards. 
Comments in Chronological order (0 total comments)