By Judge Dean B. Pineles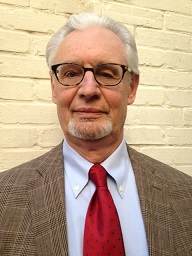 As an American, I lived and worked in Kosovo as an international criminal judge with the European Union Rule of Law Mission (EULEX) from 2011 to 2013, following a judicial career of over 20 years in the US. My remit in Kosovo included war crimes, corruption, human organ trafficking and other serious cases. Since my return, and I've written and lectured extensively about Kosovo.
One topic that has riveted my attention is the "Specialist Chamber and Specialist Prosecutor's Office," the brand new war crimes court which opened in July 2017 in The Hague after years in the making.
The court's exclusive mandate is to prosecute members of the Kosovo Liberation Army (KLA) for suspected crimes committed during and shortly after the brutal conflict with the Serbian forces of Slobodan Milosevic in the late 90s, and to bring a measure of justice to the victims and their families. Serbian war criminals are not included in the court's unilateral jurisdiction.
But the new court's evolution stands as a stark example of international criminal justice in slow motion. Today, the court has yet to receive any indictments, despite a multi-year birthing process and a massive budget of 41 million euros.
The tragedy is two-fold. The alleged perpetrators have been allowed to go about their lives with impunity, and the victims and their families have been forced to twist in the wind waiting for justice to be served.
Staying the course with EULEX, which had a fully functioning and experienced justice component, would have been a far better choice than creating a new court from the ground up. True, EULEX had its problems, but these problems could have been ameliorated if a concerted effort had been made to do so.
Publically, it all started in 2008, when Carla Del Ponte, the former chief prosecutor of the International Criminal Tribunal for the Former Yugoslavia (ICTY) claimed in her book Madame Prosecutor that high ranking members of the KLA had committed horrific crimes against Serbian prisoners of war, minorities and Albanian collaborators, including the forced removal of human organs for trafficking purposes.
Del Ponte's incendiary allegations, particularly organ trafficking, received headlines around the world. This motivated the Council of Europe to conduct an extensive investigation, led by Swiss senator Dick Marty. His report corroborated many of Del Ponte's allegations, including organ trafficking, and was adopted by the Council in early 2011.
Next, the EU created the Special Investigative Task Force later in 2011 to conduct a full scale criminal investigation. The Task Force released its findings three years later in mid-2014 and concluded that there was sufficient evidence to bring indictments against certain unnamed KLA members for crimes such as murder, torture, abductions, and in a "handful" of cases, organ removal, during the period 1998 through 2000.
But Kosovo's international benefactors, including the US, believed there was no existing court in which to file the indictments since EULEX had fallen out of favor because of its perceived inability to prosecute the so-called "big fish" from the KLA leadership. So creating a new court was necessary.
This was a mistake. From my vantage point, EULEX had proved itself capable of handling many difficult war crimes cases involving KLA members, and has continued to do so to this day. It could have handled the indictments in 2014.
One of the problems often cited to justify a new court was witness intimidation and the lack of an effective witness protection program, certainly a legitimate problem. I experienced this personally in a war crimes case where the key prosecution witness, who was in the witness protection program, committed suicide in Germany just before the trial started.
But this problem was hardly unique to EULEX. It was a serious concern at the ICTY in The Hague and a major problem during the Task Force's investigation based in Brussels. Witness intimidation is a fact of life in Kosovo, and the interminable delay only exacerbated the problem.
So in mid-2015, under intense international pressure, Kosovo's Parliament reluctantly authorized the new court which would be located somewhere outside of Kosovo--a parallel universe to EULEX.
It took another two full years and tens of millions of euros before the court finally became operational in the mirror image of EULEX. When it opened ten months ago, it was expected that the Specialist Prosecutor's Office would immediately file indictments, but so far nothing has been submitted.
The court is widely detested in Kosovo as biased against the KLA. The lengthy delay has only added fuel to the fire and allowed pro-KLA sentiment to bubble over.
Late last December, the Association of KLA Veterans petitioned Parliament to dissolve the court, with many leading politicians in support. Indeed, Kosovo's President Thaci, a former KLA commander, was quoted as saying that to be fair there would have to be a hundred special courts to deal with Serbian crimes, and that prosecuting KLA members would be like prosecuting Jews after World War II—in other words, prosecuting the victims.
And, of course, the new court is biased in its very structure. If it were fair and balanced, its jurisdiction would also include Serbian war criminals who have not yet been held accountable for serious war crimes, and most likely will never be. For example, it appears to be common knowledge that there have been no prosecutions of the masterminds of the cover-up of the grisly episode involving a truckload of Albanian bodies discovered in the Danube River, and they go about their business in Serbia with impunity.
When the indictments are finally filed, we can expect a long and difficult road ahead. Everything is new and untested at the Specialist Chamber including its judges.
Accountability for war crimes, and justice for the victims and their families, are important goals in international law. But the passage of time makes it more and more difficult to achieve these goals. Witnesses die or disappear, witnesses forget, witnesses are threatened or killed, family members die, perpetrators die or disappear, key personnel resign, evidence is lost, stories change.
If indictments had been filed with EULEX in 2014 when the Task Force had enough evidence to do so, the cases would probably be nearing completion by now. Instead, the new court sits idle like a ghost court, and the victims and their families continue to wait endlessly for justice to be served.
Judge Dean B. Pineles is a retired judge from Vermont and a former international criminal judge in Kosovo with the European Rule of Law Mission (EULEX), 2011-13. Prior to his work in Kosovo, he did rule of law work in Russia, Kazakhstan and Georgia.
Judge Pineles am a graduate of Brown, Boston University Law School and the Kennedy School at Harvard.
Comments in Chronological order (0 total comments)