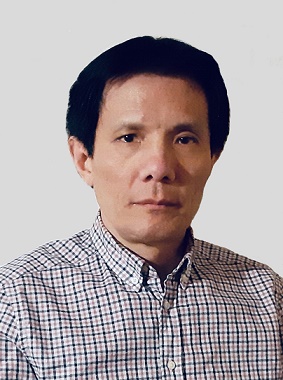 By Dr. Tao Peng
White House economic adviser Larry Kudlow recently revealed that when former US Secretary of State Henry Kissinger visited China in November 2019, he had twice met with Chinese President Xi Jinping. Kudlow recounted that Kissinger said that Xi Jinping expressed during the talks that he would prefer to deal with the U.S. President Donald Trump rather than Democrats because the Democratic Party "will not discuss key trade issues but continue to discuss human rights and other issues". From some words and deeds of Donald Trump, it seems reasonable for Xi Jinping to say so. However, since Donald Trump took office, the United States has caused damage to China's economic, trade, and geopolitical interests that has been the heaviest in more than 30 years, surpassing the actions of previous U.S. presidents. From this perspective, Xi Jinping's "favorite" for Donald Trump is a helpless choice for "the lesser of two evils"
On China's human rights and other issues, Donald Trump has indeed repeatedly made concessions to Beijing because he wanted to reach a trade agreement with China, thus honoring Xi Jinping. For example: 1. In May 2018, Donald Trump tweeted that he was working with Xi Jinping to find a way for ZTE (Zhong Xing Telecommunication Equipment Company Limited) to resume business. ZTE was punished by the U.S. government for violating U.S. sanctions on Iran. The Trump administration has also repeatedly waived tough measures against Huawei and ignored the urges of U.S. Senator Marco Rubio and other lawmakers.
2. Vice President Mike Pence was scheduled to give a speech on China's human rights issue on June 4, 2019, but President Trump postponed the speech. The reason is that he taboos provoking Beijing before meeting with Xi Jinping. Donald Trump and Xi Jinping planned to meet at the G-20 summit in Osaka at the end of the month. Trump hopes that his meeting with Xi Jinping will resume trade talks between the two countries.
3. After the U.S. Congress passed the Hong Kong Bill of Rights and Democracy by an overwhelming majority, the media once said that Donald Trump wanted to refuse to sign, although he expressed support for Hong Kong protesters. President Trump often avoids public comment on Hong Kong protesters and police clashes. In June this year, he personally assured Xi Jinping that he would not publicly support protesters as long as trade talks continue. Asked by the media in time, President Trump twice declined to say whether he would support the bill, saying only: "I am on the side of freedom. I am on the side of everything we want to do. But we are also reaching the largest trade agreement in history." Donald Trump also praised Xi Jinping, calling him "a great man" and "my friend". President Trump has linked human rights issues to progress in trade talks and has been blamed by U.S. bipartisan figures who believe that such a position would undermine the role and status of the United States as a global defender of democracy. Although Trump eventually signed the Hong Kong Bill of Rights and Democracy, it was because the bill was passed by an overwhelming majority in the House and Senate, and even if Trump did not sign it, it would eventually become law.
In addition, as Xi Jinping said, the Democratic Party is now eager to talk with China about sensitive issues such as human rights. Its attitude towards Beijing is very tough, making Xi Jinping very shameless. The human rights issue is the sore point of the CCP's unwillingness to let the international community touch. At present, Beijing has felt greater pressure from the U.S. Democratic Party. In particular, Democrat House Speaker Nancy Pelosi, who has condemned China's human rights issues, has always had a clear-cut attitude.
In October this year, Nancy Pelosi led the House of Representatives to pass the Hong Kong Bill of Rights and Democracy a month earlier than the Senate. After the Senate passed the bill in November, Nancy Pelosi directly adopted the Senate version, and the House only took one day to vote to pass the final version of the consultations between the two chambers and submit the bill to President Trump for signature. In the process of passing the Uyghur Human Rights Policy Act 2019 and the Tibet Policy and Support Act 2019 by the House of Representatives, Democrats have given their full support and promotion.
Donald Trump often made concessions to Xi Jinping, and it honored him. However, the trade war was initiated by Trump, and the blow to China was fiercer than other former U.S. presidents. Trump is also the first US president to make China suffer the most in 30 years. After President Trump came to power, China's external expansion was limited and its economy and trade suffered an unprecedented slowdown. Its global influence has also drastically diminished. It makes Beijing bewildered and furious. Xi Jinping is more willing to deal with Donald Trump, not because he is friendly to China, but because Beijing cannot reject this opponent. And Trump is highly likely to be re-elected in 2020, and he could be a long-term rival for Beijing. Xi Jinping expressed his goodwill through Henry Kissinger, sending a message to please Donald Trump, and it is also a polite response to Trump's claim that Xi Jinping is a friend of him.
If a Democrat such as Joe Biden is elected as president in 2020 and changes Trump's tough line against China, Xi Jinping will undoubtedly change his course and be happy to see it happen. However, in the current new situation, Democrats are unfriendly to China, even more than Republicans. Beijing is not optimistic about the Democratic Party. Donald Trump has repeatedly accused the CCP of deliberately delaying trade talks, hoping to discuss trade issues with the Democratic president in the future. He also specifically mentioned Democratic candidate Joe Biden. Donald Trump has always said that the previous presidents allowed the CCP to "economic aggression" against the United States for many years and turned a blind eye to the unfair trade between the United States and China.
Indeed, Xi Jinping now has reason to prefer dealing with Donald Trump because he is "not a U.S. president based on American values and ideology". He focuses on the improvement of American economic strength and his own political interests such as wining the re-election in 2020, not really on human rights issues. This is very important for Xi Jinping, because what Xi cares most about is the stability of the CCP's political power and system model. He is not afraid of fighting economic and trade wars with the United States, but he is afraid that the Chinese Communist Party will lose to the United States in morality and legitimacy.
Tao Peng, Ph.D., is an editorial writer and a senior columnist for World Journal in New York focusing on Chinese politics, international relations and geopolitics. He obtained his master's and Ph.D. degree in political science and sociology at the University of Münster in Germany, served as a visiting scholar at the National Chengchi University (NCCU) in Taiwan, and taught political science and sociology at the University of Applied Sciences for Public Administration and management of North Rhine-Westphalia (FHöV NRW) in Germany.
Comments in Chronological order (0 total comments)