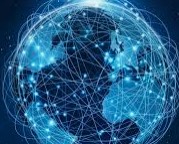 In these times, where there are so many digital equipment, technologies, development and high rise for artificial intelligence and easy access technology, it is considered we have all the information at the touch of our fingertips. Of course, in a way that is true. If it were to imply that one can access information at any given moment but not entirely accurate if one turns to the aspect of the type of information is being searched.
Nowadays we reach for our cellphones and search for whatever question might arise. A commodity that generations prior to us never even considered possible, let alone to the extent to which it has grown and developed. Think about it for a moment, we are used and sometimes look over the fact that accessibility has become so easy for us, that it is considered the rule and a necessity. For example, you're in a conversation with friends talking about the time you were growing up and used to watch this cartoon; and you get into a discussion about some detail of the cartoon, like that none can remember the name of the sidekick or the show tune song, any sort of detail really. Instantly almost everyone is going to reach for their phones and search incessantly until finding the proof that what they thought about the cartoon was right, and "winning" the friendly challenge. So you see our easy access to unthinkable amount of information only reinforces the idea of the Information Era. Adding the technologies advances that allow the information to be carried in our pockets or purses can just be perceived as an enhancement of it all.
That being said, there is no denying the access to information we benefit from but what about the type of information? Is it trustworthy? Who creates it and who confirms it as true? Ever since the internet started, it has been well known over time that not all the information found in it can be considered resourceful or trustworthy. Without knowing that is the source of information, if there is any cross checking and background done in it before it is shared is still something that does not happen. That being said, let us turn and look toward Wikipedia, Wikileaks and its scandals and that is just in its beginnings. To this date the amount of information shared and that can be accessed through the internet is limitless. With the growth and tendencies of blogs, vlogs and social media it's another point altogether. Anyone can share their opinions and share other stuff that they found, and sometimes make any information sound very accurate and truth. Don't get me wrong I know that that's basically one of the reasons for it's being; for people to be able to share their thoughts, ideas and etc. mainly so that we would all be easily connected, but we all know the downward spiral that is has inevitably created as well.
Consider the option, that the information shared and accessible were one to be verified with its source and only shared the true form and details. Not by encaging or limiting the way people use the internet for their information today. Leaving all the social media aside, because that is a whole other topic. Wouldn't it be beneficial for everyone if we could all be sure that when searching for something we are getting the right information? For work reasons, and even more for educational reasons. On a time where laptops and iPad are considered indispensable materials for children to have for school and sometimes for them to take to class- Side note: my personal opinion, from a person that has lived both generations, and is currently enrolled. I find the technology to be distracting from the learning atmosphere and experience, but hey maybe it's just me, an oldie that when she went to school she only used paper. To this day I prefer it, and studies have shown that the retention level on writing by hand is higher that when writing on a computer.
Back to topic, shouldn't the information on important topics like history for example and others as well, be somehow a concern that what is out there is accurate? I think so. For a word that is so bombarded with information and new tendencies, which as talked about have become so accessible with technologies. The information on heavily important matters it is my belief that there should be a concerned that what is accessible is true. Think of the benefits that could implicate, no false data, common knowledge would improve. The impact this would have on everyone, children in school learning accurate things and facts, people in society searching and learning they might have been wrong or teaching others, our elderly, that as is struggle a bit with technology won't be scammed by every other thing they find. Which for everyone from children to elderly have been victim of false information at some point or another. It is not about a perfect society, misinformation will still be very possible, my point is; If there are so many advances that have been developed to easy access on information, maybe its time to evaluate the type of information that can be accessed, its pro's and con's, benefits and risks of damage etc. Of course this then brings the topic of WHO will make sure the resources are correct, and WHAT information is going to be evaluated prior to being shared, this is possible challenge on many other topics.
Bárbara Nieves Ramirez is a young third year law student from Moca, Puerto Rico, ongoing her law studies at the Facultad de Derecho de la Universidad Interamericana de Puerto Rico. With a background on Advertising and a degree from the Universidad del Sagrado Corazón, which she acquired after moving to San Juan. Currently working as the assistant to the President of PDL Assets.
Comments in Chronological order (0 total comments)