By Basem Alejandro Bader Rodriguez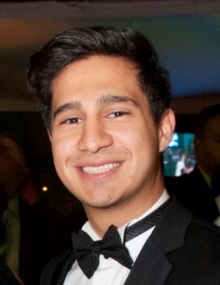 Lenin Moreno, Ecuador's 47t president, has faced more backlash and disputes in his three years of government than any other ruler in the country. Ecuador was already facing economic challenges since Rafael Correa's second term, and the country's debt was already tripled when he left office. In October from last year, Moreno's approval rating went from a 77% to 45%, after conducting a deal with the IMF to obtain four million dollars in credit, that included the elimination of fuel subsidies. Fuel subsidies cost Ecuador almost 1.5 billion dollars a year. Those measures marked what would be the start of Ecuador's economic chaos.
Moreover, with cuts in public workers' wages and removal of import tariffs, a series of daily protests were born in Quito, Ecuador's capital. Costing the life of more than ten protesters and police officers, it forced Moreno to move the country's capital to the coastal city to relocate himself. Amid all these disruptions, hijacks of oil plants, and blockings of Ecuador's main highways, it was understood that people's mentality played a major role amongst these events.
After protests ended and dialogue was beginning between the president and leaders of the protests, the gas subsidies came back and with them the conclusion that with enough violence the government would give in. Ecuador's economic situation was drastically decreasing, but it was never prepared to what was coming in the next couple of months.
As Moreno's governing tensions began to decrease, the COVID-19 pandemic started to develop around the world, hitting, shortly after, Ecuador around February 29th. Mayors, officials, and ministries suggested stay-at-home orders but were never enforced. Almost two months and a half after first case was discovered in the country, Ecuador already registered more than 30,000 cases, with roughly 3,000 deaths that haven't been yet well recorded.
The lack of enforcement and the poorly created "safe passages" that allowed anyone to drive around the city just as long they had a valid reason to do so, were the main reasons the virus spread so swiftly around Ecuador. The situation is so dreadful, that in Guayas (a coastal province) was considered a country, it would the second most infected in South America.
Once quarantine orders were set, the coastal ministries did not force a ban on major events, causing weddings, concerts, and mass gatherings to still occur even with most COVID-19 cases being from those areas. Weeks later, the city was facing a tragedy that it never thought could happen. Families could find their closed ones bodies, people were thrown in trash bags to the street and burned because authorities and morgues either did not answer or were full, and there was a waiting time of weeks for ashes to be sent to their respective families.
Guayaquil's (capital of Guayas) horror did not stop there. Cynthia Viteri, the city's mayor, used ministry trucks to block the landing highway of a humanitarian flight coming from Spain to pick up its citizens because, "the pilots were going to sleep in our hotels" (Moncada, 2020, expreso). Two flights were not able to land, and Spain decided that they were going to sue Viteri for crimes against humanity, until she reported testing positive for COVID-19 to be later caught of forging a doctor's name and signature.
In the meantime, Quito was starting to suffer drastically due to the lack of hospital sizes and medicine. As of yesterday, Quito's mayor Jorge Yunda, announced that 75% of infected people in the city do not follow the stay-at-home orders and walk around freely. This proves that ignorance has been an ongoing issue in Ecuador's capital for a long time. The lack of education and resources proves that most of its citizens do not understand the severity of what the country is living. People still walk around and visit friends, establishing that there exists a national mentality of not caring enough if it does not directly affect individuals.
Ecuador has been affected like any other country in the world and it will still endure throughout the upcoming months because of the lack of discipline from its citizens. An analysis from The New York Times recognized that Ecuador early death toll of 503 from April could have been 15 times that. Its economy has received the most damage: October's protests left the country in a deteriorating state already. Oil prices collapsed and tourism drastically stopped after insecurity and violence rose in the streets. Now, as coronavirus cases rise, tests have been sold to hospitals in an alerting $250 to $300, while companies in Germany announce that it is immoral to sell tests that only cost around $20 to make at such a soaring price.
Ecuador will not end its tragedy anytime soon, but it can contain it with the help of every citizen. Safe passages should be taken away and there should be a constant presence of police officers in every major location such as areas where malls and markets are located. Ecuadorians can go buy groceries once a week and stay at home between 2pm and 5am. However, the difference with other countries such as New Zealand or Singapore is our mentality. We must be disciplined and understand that it's a community work, and not just the government's responsibility to end the nightmare that everyone is facing, but most importantly to be compassionate of others suffering.

Basem Alejandro Bader Rodriguez? is a Bsophomore at George Washington University. Majoring in political science and international affairs, Basem hopes to focus his studies on international politics and law.
Comments in Chronological order (0 total comments)