By Maryanne Liu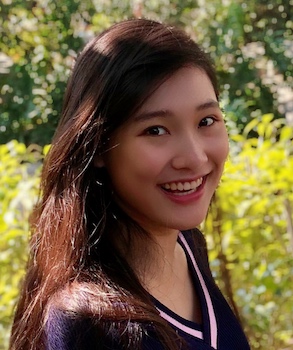 The global economy runs on semiconductors. Reshoring the semiconductor industry to the United States requires not just the technology, but the efficient processes in order to ensure national security. The current legislations of 2021 NDAA,  CHIPS for America Act, Strategic Competition Act of 2021, and the Endless Frontier Act all have yet to inform the "how" methods and "what" details can the Manufacturing USA be achieved?
The U.S. has an expertise in system design and product design of semiconductors, but only 12% of designs are manufactured domestically. The lack of advanced chip production can be addressed by aspects of industry, human capital, commercial sector, and government policy, exploiting the vulnerabilities of China, and adopting the industry model of Taiwan.
Economic recovery and industry reshoring are mutually reinforcing. The timing is critical now to take actions. The chip industry can be split into seven segments, materials, production, engineering software, chip manufacturing, chip fabrication, design, and Assembly, Testing, and Packaging (ATP). The U.S. should adopt a market-driven industrial oragnization policy under the current status of consumer-led sales and high barriers of entry. This can be done by industry clustering and fab scaling. Taiwan has established industry clusters with electronics in Northern Taiwan, precision machinery in Central Taiwan, and steel, electro-mechanical, and petrochemical in Southern Taiwan, while China has too many tech clusters that they compete rather than cooperate. The U.S. has the potential to achieve a comprehensive integrated supply chain of semiconductors by mapping out where the relative localization of regions in Oregon, North Carolina, New York, Massachusetts, Colorado, California, Texas, and Arizona fit into each segment. There should be a combination of large established companies expanding R&D to achieve dynamic efficiency and competitively structured clusters allocating resources to achieve static efficiency, to be able to foster alliances, reduce disruptions, build redundancy, share costs, and cultivate resilience.
Established clusters are human capital magnets. The U.S. is well-positioned to redeploy labor during the current economic recovery. Industry clusters in Taiwan are strengthened by academia. Cross sectoral talent swap between industry and academia turns innovations into commercial gains with education driving high concentration of available skilled labor, while high proportion of researchers move from industry to academia.
The Chinese government has demonstrated the money does not automatically guarantee success, but the Taiwan model has its government play a significant role in its semiconductor success. The U.S. government should balance between decoupling with China and strengthening domestically. With chips and semiconductor manufacturing equipment (SME) being dual-use goods, scrutiny and restrictions of their exports should be applied by the same way as of aerospace and emerging technologies. Bottlenecks in Made in China 2025 are design software and electronic design automation (EDA). Thus, U.S. companies can shut the foundry door to China while still licensing them to purchase commodity chips to alleviate rapid loss of revenue and to avoid risks in continuing sales. Chips are the brains of the U.S. military arsenal, and the issue here is that the Department of Defense is not buying on the commercial curve. However, the U.S. is moving towards the right and secured direction of moving away from the Trusted Foundry Program to procure microelectronics and is looking instead at a "zero trust" approach to screen every microelectronics before utilization.
Federal incentives in semiconductor industry have proven effective in South Korea, Japan, and Taiwan, and it will for the U.S. too. As many as 19 major semiconductor fabs and 70,000 jobs over the next 10 years can be obtained with a diverse portfolio of incentives, not limited to guaranteed contracting, Opportunity Zone investments, and Manufacturing Extension Partnership. Federal government investment in semiconductor research has been relatively flat as a share of GDP for many years when it is critical to advancing innovation. However, tax break from R&D tax credits is unable to constrain domestic companies from offshoring fundamentally. Instead, R&D intensity focused on applied knowledge should be subsidized for the immediate term first, then the U.S. corporate tax code should be revised to reinforce long-term investment rather than stock buybacks. Lean production under intricate production networks has been difficult for transparency or resilience as demonstrated by the 100-day review of the Biden administration. The commercial sector should reverse the current market trend of "shareholders first, investment second" to weigh long-term stability over quarterly profits. Taiwan has had decades of effective Original Design Manufacturing (ODM). The U.S. can enable white label ODM to become a procurement or sourcing process for specialized U.S. companies to supply generic finished products to various U.S. retailers.
Offshoring to integrate the industry from downstream to upstream is plausible. The support system that can facilitate expanding semiconductor manufacturing and developing microelectronics technology is multifaceted. Three examples are given. First, sustainable operation can be established as a foundation for competitiveness. TSMC shoulders social responsibilities for better business performance by investing in green power, water resource management, and chemical waste recycling to balance the industry being energy and water intensive. Second, disruption prevention version of the Trusted Foundry Program can be built into supply chains through robust digital systems by developing measuring metrics, running scenario testing, identifying weak links, and establishing best practices. The current 11 U.S. government technology priorities — microelectronics, autonomy, cyber, 5G communications, networked command and control communications, space, hypersonics, quantum science, biotechnology, artificial intelligence, and directed energy —— can be mutually enabling. One issue that this piece is limited to discuss is decoupling raw materials dependency on China for chip manufacturing, and synthetic biological processes such as microorganizsms can drive new manufacturing capabilities. Interconnected global supply chains of semiconductor manufacturing made commercial sense, but it no longer makes strategic sense. More actions should have been taken already.
Maryanne Liu is an international student from Taiwan at George Washington University in Washington D.C., U.S.. She is a freshman double majoring in political science and international affairs, with a concentration in security policy. 
Comments in Chronological order (0 total comments)