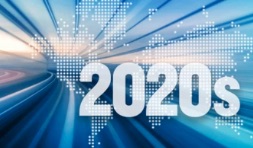 The world is at a crossroads (Solis, 2020). The 2020s were welcomed by many optimists, anticipating an improved decade. From Australia's deadly wildfires, to the coronavirus pandemic, to the barbaric murder of George Floyd, however, an era of intensified trauma and grassroots resistance was set in motion. Meanwhile, climate change is accelerating at an alarming rate. Temperatures for the last seven years (2015-2021) were lately predicted, by the World Meteorological Organization (2021), to be the highest on record. It reached this conclusion, notwithstanding a notable COVID-induced slump in culpable global carbon emissions, in 2020 (ibid).
A perilous tipping point is upon us, socially, economically, and environmentally (Gorman, 2020). However, as Naomi Klein stresses, this critical juncture can be weaponized, by states, to justify authoritarian, imperialist, and other reactionary mobilizations (Solis, 2020). Alternatively, the inherent destructiveness and unsustainability of the status quo can be spotlighted and communities rallied to challenge it, during this time, to achieve environmental justice (ibid). Environmental justice necessitates the protection of both human and environmental rights, recognizing their interrelatedness (McDonald, 2002). Indeed, this decade did not materialize as a series of new, sporadic, or independent tragedies. Instead, they are mainly fixed in the overarching, cataclysmic, and mutually-reinforcing structures of white supremacy, patriarchy, and capitalism (Justice, 2019).
For instance, climate change notoriously emerged as a result of capitalism's preoccupation with profit (Klein, 2014). Meanwhile, according to scientists, climate change largely prompted the colossal Australian fires (Fountain, 2020). A report, published by the United Nations Environment Programme (UNEP) and International Livestock Research Institute (ILRI) (2020: 7), also finds that zoonotic diseases, such as COVID-19, are triggered by seven processes linked to man. These include climate change, unsustainable agriculture, and increased travel and transportation (ibid) – all  seven, once more, traceable to the deregulation of markets and pursuit of infinite economic growth, associated with capitalism (Friedman, 2021: 2).
Additionally, capitalism is steeped in white supremacy (Spector, 2014; Justice, 2019), especially considering the colonial origins of the former (Krishna, 2018; Blaut, 1989). Genocide, slavery, and the plunder of natural sources in the Global South, perpetrated by colonial Europe, drastically facilitated its capture of international markets, central capital accumulation, and consolidation of a commanding bourgeoise (ibid). Thus, colonialism enabled the advent of global capitalism (Krishna, 2018; Persaud & Sajed, 2018). Meanwhile, colonialism was initiated as a white supremacist enterprise, as the immense violence inflicted by Europeans upon non-Western populations and lands, was propelled by their dehumanization of Natives (Persaud & Sajed, 2018; Grove, 1995). As remarked by Spector (2014: 128), capitalism continues to subjugate Black, Indigenous, and People of Colour (BIPOC) communities to maximize profits for the bourgeoisie and divide the working class, quelling resistance.
Similarly, capitalism is a heteronormative patriarchal endeavor, which deepens the oppression of girls, women, and LGBTQ people (Akbari-Dibavar, 2018). It exploits their bodies and work, casting them as inferior to mostly cisgender, straight, white, able-bodied, and male capitalists (ibid). However, while capitalism discriminates against people based on various facets of identity, Spector (2014: 120) claims its "division of labor by gender [is] most profound." Indeed, both private and public spheres remain largely ruled by men (Akbari-Dibavar, 2018). On the other hand, the sexualization and feminization of Indigenous peoples and conquered land continue to drive capitalism's twin project, colonialism (ibid: 71–73).
In sum, the extraordinarily injurious 2020s have arrived as a decisive moment, imploring swift and revolutionary action. However, this period embodied the culmination of the interweaving and enduring developments of capitalism, white supremacy, and patriarchy. Therefore, all three root systems of oppression must be abolished in order to curtail global suffering (Justice, 2019). Notably, while climate change is being increasingly framed as the world's "greatest challenge" (Ki-moon, 2009), I urge the rejection of the human/nature binary, promoted by Western environmentalism, as it is both immoral and non-scientific (Simaan, 2017; Justice, 2019). I call on environmental movements, in particular, to recognize not only the human causes and impacts of environmental degradation – especially on the Global South and other communities made most vulnerable – but also to staunchly advocate for both societal and environmental health, everywhere, to ensure this era truly becomes a turning point in an age of oppression, greed, and anguish, toward socialism, racial justice, feminism, and sustainability (ibid).
Works Cited
Akbari-Dibavar, A. (2018). Gender, race, and International Relations. In R. B. Persaud & A. Sajed (Eds.), Race, gender, and culture in International Relations: Postcolonial perspectives (pp. 58–79). Routledge. 
Blaut, J. M. (1989). Colonialism and the rise of capitalism. Science & Society, 53(3): 260–296.
Fountain, H. (2020, February 20). Warmest January ever puts 2020 on track to be one of top 10 hottest years. The New York Times.
https://www.nytimes.com/2020/02/20/climate/global-temperatures-climate-change.html
Friedman, S. R. (2021). Environmental change and infectious diseases in the Mediterranean region and the world: An interpretive dialectical analysis. Euro-Mediterranean Journal for Environmental Integration, 6(5): 1–4. https://doi.org/10.1007/s41207-020-00212-9
Gorman, J. (2020, June 23). This pandemic. It's systemic.: How our connected crises are creating a mass movement for social healing and collective liberation. Medium. https://joshuagorman.medium.com/this-pandemic-its-systemic-ca900e892c1e
Grove, R. C. (1995). Green imperialism: Colonial expansion, tropical island Edens and the origins of environmentalism. Cambridge University Press.
Justice, J. (2019, July 18). The important difference(s) between prejudice, discrimination, and oppression: A brief lesson in sociology, critical race theory, critical social justice theory, and how things actually are in American society. Medium.
https://medium.com/hisocio/the-important-difference-between-prejudice-discrimination-and-oppression-ae028ffd550c
Ki-moon, B. (2009, September 29). Our time to take on global challenges. United Nations.
https://www.un.org/sg/en/content/sg/articles/2009-09-29/our-time-take-global-challenges
Klein, N. (2014). This changes everything. Penguin Books.
Krishna, S. (2018). Postcolonialism and its relevance for International Relations in a globalized world. In R. B. Persaud & A. Sajed (Eds.), Race, gender, and culture in International Relations: Postcolonial perspectives (pp. 19–34). Routledge. 
McDonald, D. (2002). From colonial to community-based conservation: Environmental justice and the transformation of national parks (1994-1998). In D. McDonald (Ed.), Environmental justice in South Africa (pp. 1–12). Ohio University Press.
Persaud, R. B. & Sajed, A. (2018). Race, gender, and culture in International Relations. In R. B. Persaud & A. Sajed (Eds.), Race, gender, and culture in International Relations: Postcolonial perspectives (pp. 1–18). Routledge.
Simaan, J. (2017). Olive growing in Palestine: A decolonial ethnographic study of collective daily-forms-of-resistance. Journal of Occupational Science, 24(4), 510–523. https://doi:10.1080/14427591.2017.1378119
Solis, M. (2020, March 13). Coronavirus is the perfect disaster for 'disaster capitalism': Naomi Klein explains how governments and the global elite will exploit a pandemic. VICE Media Group. https://www.vice.com/en/article/5dmqyk/naomi-klein-interview-on-coronavirus-and-disaster-capitalism-shock-doctrine
Spector, A. (2014). Racism and capitalism—Crisis and resistance: Exploring the dynamic between class oppression and racial oppression. Humanity & Society, 38(2): 116–131. https://doi.org/10.1177/0160597614534345
United Nations Environment Programme and International Livestock Research Institute. (2020). Preventing the Next Pandemic: Zoonotic Diseases and How to Break the Chain of Transmission. https://wedocs.unep.org/bitstream/handle/20.500.11822/32316/ZP.pdf?sequence=1&isAllowed=y
World Meteorological Organization. (2021). Provisional State of Global Climate 2021 WMO Provisional Report. https://library.wmo.int/doc_num.php?explnum_id=10859
Comments in Chronological order (0 total comments)