Unsolved security dilemmas and fragility in confidence-building measures and conflict prevention architecture will continue to herald a new phase of risky ambiguity while testing the limits of strategic patience and first-line deterrence.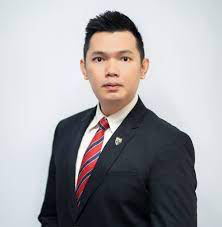 As much as President Xi is hopeful for President Kim to rein in his provocations and assertive moves, it would still very much rely on Pyongyang as a powerful bargaining tool with the West and will continue to extract the positive for now. Newly inaugurated President Suk-yeol has tried to adopt the same strategy as Putin in the early phases of the Ukrainian war with the escalate to de-escalate approach, hoping to rein in Kim with early forceful deterrence. He took the opening gambit in laying bare the futility of Kim in continuing the first strike option as espoused recently and in abandoning the previous posture.
 In giving the ultimatum to Kim to give up his nuclear brinkmanship dependence in exchange for long-term economic support and prosperity, Suk-yeol tries to shift to a different dimension in coercing and coaxing his northern neighbor to change course– while trying to distance himself from the failed approaches of his predecessors.
 Notwithstanding this, he realizes that this is the only approach that is suited in this context, lacking other measures that will distance his policies from old, failed mechanisms.  Early hawkish pressures will not reap the desired results and will only set back the tone in giving enough face-saving and incentivizing tools for Kim to at least return to the negotiating table.
With bigger eyes on Beijing in ultimate terms, Tokyo has long started a calculated response to the ongoing and worsening threats from both Pyongyang and Beijing. Past courting with Moscow under his predecessor's policies is practically put to bed with Putin's invasion of Ukraine, with Kishida keen to ensure that Tokyo remains aligned with the West's push amidst ensuring its continuous support for Tokyo's bigger threat from Beijing and Pyongyang.
Increasing assertive postures by the Kremlin in the disputed regions in the Kuril Islands and its growing focus on its Eastern flank further fueled the impetus for Kishida to maintain the hawkish pressure. The growing threat level has further pushed the talks for Japan to host American nukes to complete the strongest nuclear deterrence. Former Prime Minister Shinzo Abe argued for this, using the case of Ukraine for having failed to have a nuclear deterrence in allowing the Kremlin to undertake the invasion.
The recent 2+2 engagement with Manila involving foreign and defense overtures signal the overarching responses by Tokyo in intensifying resilience and capacity measures against both Pyongyang and Beijing. The same worry is channeled through another preparatory measure seen in potential similar pursuits of the Reciprocal Access Agreement (RAA) with New Zealand and the United Kingdom. Further moves to expand defensive and preventive measures include the possible expansion of Five Eyes to include Japan, although the current lack of internal capacity readiness in Japan might prove to be a hurdle.
The regional tour to Southeast Asia by Kishida last month underscored another strategic maneuver by Tokyo in achieving the double-arrow aim of securing economic support and market. But more importantly, getting the confidence and access to further boost the Japanese defensive agenda and posture in East Asia, primarily geared toward Pyongyang– but Beijing to a larger extent.
Beijing continues to chart different mechanisms in dealing with apparent and concealed risks and threats both regionally and globally. Foreign Minister Wang Yi recently lambasted America's Indo-Pacific agenda, deemed as destabilizing, accusing Washington of pitting one against another through the 5-4-3-2 containment measures against Beijing.
With warnings not to be used by pawns in Washington, Wang Yi has again repeated consistent messages to ASEAN and regional players that the existing long-established dominance in the region will not be easily jettisoned by Beijing, which will continue to preserve its early hold advantage in the region.
As much as the South China Sea and the region remain the paramount chokeholds and vital geostrategic concerns for Beijing, Taiwan remains the ultimate red line. The banking on the Liaoning aircraft carrier and strike group is another signal by Beijing that it has no intention to loosen its current momentum of edge in the First and Second Island Chains and in its increasing anti-access/area denial (A2/AD) capacity.  For the past week, the Liaoning strike capacity has further matured, as reflected in the execution of more than 100 sorties in further enhancement of its combat readiness and effective seamlessness of operations.
The region's saber-rattling and countermeasures in the escalating security dilemma encapsulate the next chapter of contextualizing the potential risks and strategic maneuvers by the dominant regional players amidst the impact of changing deterrence measures. Pandora's box of security and survival has just been opened, and the stakes have never been higher.
Collins Chong Yew Keat has been serving in University of Malaya for more than nine years. His areas of focus include strategic and security studies, America's foreign policy and power projection, regional conflicts and power parity analysis. He is a regular contributor in providing Op-eds and analytical articles for both local and international media on various contemporary global and regional issues. The views and opinions expressed in this article are those of the author.
Comments in Chronological order (0 total comments)