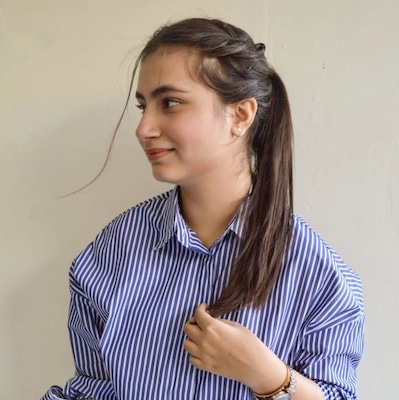 Introduction:
Understanding the elements that lead to successful development is essential for policymakers because the environment for development differ greatly between nations. With an emphasis on the things Pakistan and other South Asian nations may learn from Singapore, this essay strives to provide an in-depth comparative examination of developmental situations. Singapore's amazing rise from a small, resource-constrained nation to a vibrant international hub provides insightful information that can be used in situations with similar characteristics. We can find ways to promote sustainable development in Pakistan and other South Asian nations by looking at important factors including government, education, infrastructure, and innovation.
Governance:
The efficient use of resources and the promotion of development both depend on effective governance. Singapore has developed a reputation for having good governance, which is characterised by effective public administration, transparent leadership, and strong institutions. Governmental institutions in the nation are renowned for their reliability and efficiency, which supports a climate that is favourable to growth.
Singapore's Housing and Development Board (HDB) is one illustration of its efficient governance. The HDB used thorough urban planning measures to guarantee that all residents could afford homes. Singapore has been able to provide its population options for high-quality housing because to careful land management, clever public-private partnerships, and long-term planning. Pakistan can adopt comparable urban planning initiatives to Singapore's to fulfil the housing demands of its expanding population, especially in metropolitan areas where affordable housing is a critical concern.
Singapore's development has also benefited from its dedication to eradicating corruption and advancing openness. Indicators of global corruption, such Transparency International's Corruption Perceptions Index, routinely place the nation highly. This dedication to integrity has aided in fostering investor confidence and luring FDI from abroad. By putting strong anti-corruption measures into place, bolstering the rule of law, and encouraging transparency in public administration, Pakistan and other South Asian nations can benefit from Singapore's emphasis on good governance.
Education:
Education is a crucial investment in human capital for sustainable development. Early on, Singapore realised that having a skilled workforce would be essential to its economic success. The country's education system is famous for its excellence and focus on STEM courses (science, technology, engineering, and maths). In order to address the needs of a fast evolving economy, the government has also actively supported vocational and technical education.
The outcomes of Singapore's educational policies are excellent. In international education rankings like the Programme for International Student Assessment (PISA), the nation consistently ranks highly. The academic success of its students in maths and science is a testament to Singapore's curriculum and instructional strategies.
By prioritising investments in education, enhancing teacher preparation, and coordinating the curriculum with industry demands, Pakistan and other South Asian nations can benefit from Singapore's educational system. In order to create a trained workforce that can fulfil the demands of new sectors, this includes boosting STEM education. Promoting technical and vocational education can also improve skill development and provide the workforce with real-world knowledge that is applicable to the labour market.
Infrastructure:
The growth and development of the economy depend heavily on the development of the infrastructure. Singapore has made significant investments in its infrastructure, resulting in a top-notch transport network, effective logistics, and cutting-edge urban design. Connectivity and well-designed infrastructure in the nation have drawn international investment and facilitated trade, making a substantial contribution to its economic success.
The Changi Airport in Singapore is frequently rated as one of the best airports in the world due to its excellent passenger experience and seamless connectivity. Singapore has developed into a significant aviation centre that draws in foreign companies and travellers because to the airport's sophisticated amenities and effective operations.
Prioritising investments in transport, electricity, and telecommunications will help Pakistan and other South Asian nations learn from Singapore's infrastructure growth. Unlocking economic potential and luring foreign investment can be accomplished through creating effective logistical systems, enhancing connectivity both inside and between cities, and modernising ports and airports. Additionally, investments in renewable energy infrastructure can support sustainable growth and meet the energy requirements of expanding populations.
Innovation and Technology:
Technology and innovation are essential for promoting development and accelerating economic progress. Singapore's concentration on innovation and technology is partly responsible for its success. In order to build an innovation ecosystem that supports entrepreneurship and the commercialization of ideas, the government has aggressively sponsored research and development. Singapore's expenditures in research facilities and technology parks have drawn international businesses and supported the development of an innovative culture.
Singapore's achievement in growing the biomedical sector is one such example. An atmosphere favourable to biomedical innovation has been fostered by the government's funding in research organisations like the Agency for Science, Technology and Research (A*STAR) and the construction of the Biopolis research cluster. As a result, Singapore's economy has begun to diversify and a robust biomedical industry has grown, drawing international pharmaceutical corporations.
By building an environment that encourages innovation, Pakistan and other South Asian nations might take inspiration from Singapore's strategy. This entails funding R&D, encouraging entrepreneurship, and setting up technological hubs and incubators to aid the development of creative enterprises. Promoting cooperation between government, business, and academia can aid in information transfer and accelerate technological development.
Conclusion:
In conclusion, Pakistan and other South Asian nations may learn a lot from Singapore's development process. Investing in infrastructure, prioritising education, promoting innovation and technology, and having effective governance are all important aspects that have aided Singapore's amazing progress. Pakistan and other South Asian nations can foster an atmosphere that is favourable to sustainable development by implementing comparable tactics. However, it is crucial to apply these lessons to the particular circumstances of each nation, taking into account regional difficulties and opportunities. South Asian nations may create the conditions for inclusive growth, raised living standards, and a prosperous future by achieving this.
Aliza Imtiaz is a student of Government and Public Policy at National Defence University Islamabad. Her interests include understanding the intricacies of governance and its effects on communities.
References:
Comments in Chronological order (0 total comments)