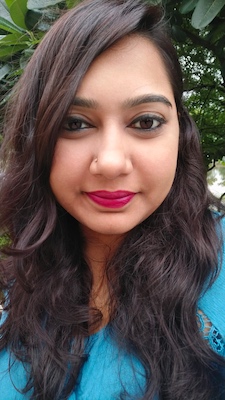 Introduction
The long, complicated, and intensifying South China Sea (SCS) dispute has created tensions in regional stability and peace, causing strains within and outside the Association of Southeast Asian Nations (ASEAN). This strained relationship is exacerbated by the escalation of Chinese assertiveness claiming sovereignty over the disputed territory with the adoption of the nine-dash line (Mastro 2020). However, this dispute is concerning to the parties involved for multiple other reasons; essentially, the dispute serves as a prominent flashpoint impeding regional peace, further obstructing deepening ties between China and the ASEAN; additionally, the global Sino-US strategic rivalry can potentially spill over to the Southeast Asian region (Thomson and Chong 2022), if mishandled, therefore, calling to question ASEAN's effectiveness, relevance, centrality and unity in regional affairs (Hu 2023).
The escalations in the SCS dispute carved the initials tensions as China occupied parts of the Spratly Islands in the 1980s, subsequently using force on Vietnamese forces at Johnson Reef in 1988 causing ASEAN to undertake the SCS agenda and initiate policy measures for its possible management (Buszynski & Hai 2021). The expansion of ASEAN's objectives accommodates pluralism in interests, norms, and political architecture in its peaceful resolutions to emerging and existing conflicts (Baviera & Maramis 2017). A series of diplomatic engagements, both formal and informal dialogue has reaffirmed the essential objectives in ASEAN's approach to peaceful resolutions in their policy rhetoric by emphasizing exercising self-restraint, non-militarization and negotiating an acceptable code of conduct in maritime activities of the region (Valencia 2013). In part, it acts as a security community, notes Lohman (2015), despite ASEAN's inability to effectively extend normative success in dispute settlement.
Both sceptics and optimists have much to discourse on the achievements and shortcomings of the grouping since its inception in August 1967. Some contend differences of interests, inability to manoeuvre great power competition, continuing turmoil in Myanmar, and the long impasse on SCS resolutions negotiations demonstrate fundamental weaknesses in their operations (Luo 2022; Gaens and Sinkkonen 2020). Organizationally, ASEAN's overly process-oriented decision mechanisms are impacting timeliness, effectiveness, and consensus on critical sovereignty issues in the region (Baviera and Maramis 2017). However, is the glass, in fact, half-empty? Many scholars also observe that the grouping must be credited for the ASEAN Way of normative institutional practices- decision-making through consensus building, non-confrontation, informality, and consultation-based resolutions to ensure social progressiveness, economic growth, peace, and relative stability in its regional order (Emmerson 2012; Acharya 2014; Lohman 2015). ASEAN is key to building a shared identity or as Acharya (2004, 2017) describes as the 'we-feeling' through shared historical heritage and common goals in contemporary times anchored by regionalism, pluralism, norms, institutional informality in the modes of engagement and common development needs (IMF 2018). Yet, regional security architectural goals top the need to bolster cooperation. Former ASEAN Secretary-General, Severino in 2004 enumerated;
'In substance, security is at the core of ASEAN's existence; indeed, in today's comprehensive concept of security, as well as in the original conception of ASEAN, regional economic cooperation and integration are seen as a part of the endeavour to bolster regional security through economic development, even as security continues to be regarded as an essential condition for development' (Severino 2004, 179; Baviera and Maramis 2017, 4).
The ASEAN Way: Understanding ASEAN's Effectiveness-Ineffectiveness
ASEAN's effectiveness in its functioning can be observed when the members 'join hands to advance common interests when and where they deemed fit' (Acharya, 2016, pp. 118), despite the sceptics' contention regarding the capabilities of the grouping in protecting distinctive interests of the member-states, especially in the SCS dispute (Ba 2016; Beeson 2019; Pongsudhirak 2022).  However, upholding such shared principles is the basis of their common policy positions on several issues and therefore in many ways, prefer shared interests on the SCS dispute to avoid unduly escalations or a breakdown in relations with China and between the ASEAN members.
As a grouping established to promote and maintain peace and regional stability, ASEAN states, including the claimant states are inclined to ASEAN-led regional approaches to manage dispute resolution on SCS (Southgate 2021; Koga 2022). Moreover, seeking ASEAN's help will help small claimant countries to avoid bilateral negotiations with an unequal giant China (Wen and Xiaochen 2016). Besides, non-claimant states are keenly endorsing ASEAN-led approaches to discuss the SCS dispute considering the adversity caused by the conflicts at sea in the overall region. Despite internal disagreements on the nature of internalization of the SCS conflict, Cambodia has also sought the management of the dispute under the ASEAN-China frameworks of engagement (Simões 2022). Additionally, the ASEAN interests remain shared on the evolving Sino-US power play in the region (Severino 2004). Since its foundation, ASEAN has been principled towards maintaining a free Southeast Asian region devoid of involvement of the influence of the strong (Severino 2006). Therefore, to maximize its space and autonomy to strategically manoeuvre between the giants, ASEAN seeks to moderate such competitions, despite welcoming the US presence in the region. The rationale for deepening US presence is guided by its Freedom of Navigation Operations (FONOPs) to curtail Chinese bullying on the smaller claimant states. In consequence, such operations may trigger Chinese countermeasures or backlash thus giving ground to intensive rivalry in the SCS conflicts (Mastro 2020). To this, many critics believe it would compel the regional powers to pick suitable sides (Destradi 2010). While scholars continue to express balancing or bandwagoning solutions to the regional and global dilemmas, the non-imminent nature of the threat assists in ASEAN surpassing such strategic ambiguities by maintaining its principles of autonomy from picking sides (Mazarr et al. 2018). Vietnamese policymakers and Scholars uphold non-lethality in the nature of the threat in their rhetoric of sovereignty issues limited to the SCS as a 'partial dispute' between the two nations (Nguyen 2012). Similarly, despite assertions, the Philippines has maintained cordial dialogue with China as President Duterte in 2016 stated that China has not invaded their country in generations (TRT World 2016), furthermore reaffirming their relationship with China in assuring their frictions in SCS is, however not sum total of their overarching relations (Rocamora 2020). Considering the nature of the threat, the ASEAN Way of normative rules-based mechanisms for a South China Sea Code of Conduct (SCS-COC) serves viability to a certain extent, in realizing their common and shared interests apropos SCS disputes.
Therefore, ASEAN's approach in dispute management reflects their ASEAN values of consensus-building, leadership, and centrality with SCS-COC formulations between China and ASEAN members as a central mechanism to overcoming disunity and regional instability. A legally-binding relatively robust SCS-COC imposes restraints on aggressive provocations, thereby ameliorating relations through de-escalations of tensions. Pursuing mechanisms that exclude the US involvement reduces Chinese fears of US-led coalition politics (Buszynski and Hai 2021; Hu 2023).
However, ASEAN's strategies for dispute resolution are not without criticisms and challenges. Mostly, such criticisms are centred on its lack of consistency and incapability to create effective coherent responses to Chinese aggressive actions, thus widening divergences and miscalculations in the ASEAN Way (Li 2017). The most cited illustration is the Cambodian veto on matters of SCS dispute under Chinese influence, further revealing disunity and varying interests in responding to Chinese heavy-handedness (Bower 2012; Mogato et al. 2016; Hu 2023). Moreover, ASEAN's long process-oriented approach has exposed challenges to consensus-building mechanisms leaving Southeast Asian claimant states to seek arbitration or bilateral negotiations under mounting pressures to settle grievances with China (Baviera and Maramis 2017). Several dismiss ASEAN as a place of all talk, no shop, and diminished influential clout, with regional disputes emerging as new theatres for Sino-US rivalry (Emmerson 2017). It is, therefore overshadowing and distorting Intra-ASEAN affairs and their ties with China. Nevertheless, to ASEAN's credit, their members and especially the claimant nations in the dispute are well aware of these pitfalls, yet upholding the code of conduct and recognizing the principles of international law serves best their sovereign and maritime interests (Stubbs 2019).
Continued frictions in the economically crucial sea have led to accelerated consultations in the SCS-COC negotiations under the Indonesia chairmanship of ASEAN in 2023 (Strangio 2023). Chinese Foreign Minister Qin Gang has undertaken a series of diplomatic outreaches through dialogues or meetings with key members of the region, such as Indonesia and Malaysia echoing a similar outlook (Strangio 2023). Despite such revivals to the long prevailing impasse on dispute resolution, Chinese rapid military build-up in the islands of the SCS has hastened policies to boost naval expenditure with multi-billion-dollar purchases of fighter jets (42 Rafale and 36 F-15 fighter jets) (Jaknanihan 2022). Indonesia has also enhanced its regional defence cooperation with Singapore, Philippines, Japan, Australia, South Korea, and India among others to adopt a robust response to Chinese behaviour in the sea (Piri 2022). However, does this whisper the making of a 'coalition of the willing' with Maritime Southeast Asia?
New Normative Security: Principled and Pragmatic Minilateralism
As the world is moving towards a multiplex and multipolar global order, several regions, including the Indo-Pacific is witnessing an increasing development of issue-based minilaterals, or the 'coalition of the willing' hosting a myriad of shifting, flexible, and informal partnerships (Acharya 2019; Jaknanihan 2022; Cooper 2023). The dynamics of institutionalization and regional cooperation have transformed, in some sense, accelerated in the 21st century. Some scholars have posited the extent of such changes to have been, rather radical, in nature, and have attributed this new dynamism to crucial factors such as the rise of China, variations of trust and mistrust in the international system, decline in American reliability (Stanzel 2017). China's rapid military build-up, the militarization of islands in SCS, oil drillings, economic and military coercions, and blatant dismissal of tribunal judgements have further increased concerns on the series and the nature of violations to the SCS-COC. Besides the increasing defence cooperation and coordination, Adm. Aquilino, serving as the United States Indo-Pacific Commander, in 2022 stated that the 'successful Chinese militarization of three artificial islands expands Chinese offensive advantages beyond its continental shores', therefore, calling for stronger measures to deter and restrain China (Gomez and Favila 2022). Indonesia has opened the space to resurrect historically proposed the making of a coalition of the willing for maritime Southeast Asia, thereby convening a 2021 special meeting of maritime security officials of Brunei, Malaysia, the Philippines, Singapore, and Vietnam to strengthen maritime security ties. In responding to Chinese assertiveness, these maritime countries are signalling intent to cooperate by building coordinated approaches among ASEAN coast guards (RFA 2021). Furthermore, preference for cooperation for interactions between actors, soft multilateral balancing, greater dialogue initiative on regional and international security matters through a proliferation of informal agencies has played a crucial role in shaping the new order in the Asia-Pacific (Cannon and Rossiter 2022; Teo 2023).
Therefore, such determined approaches towards regional security complexes draw closer collaboration from maritime Southeast Asia in confronting China's grey-zone tactics. Unlike multilateralism, coalitions or minilateral arrangements possess a narrower focus to tacking common challenges, thereby providing effective solutions to specific issues. In such like-mindedness in engagement, Teo (2018) notes speedy resolutions and consensus-building, in comparison to multilateral institutions. In this regard, an issue-specific coalition on the SCS dispute converges on the prevention of likely conflicts through maritime security cooperation. Such rationales serve the need for the long-anticipated grouping, additionally mitigating constraints posed by countries such as Cambodia in consensus-building. Despite talks of acceleration, the long prevailing impasse on the SCS-COC attracts the need to enhance such minilateral groupings. The complexities in the Asia-Pacific regional order are additionally propelled by several emerging players in a multipolar world seeking multi-alignments, thus incentivizing the emergence of small, issue-specific minilateralism, simultaneously also posing challenges to maintaining ASEAN unity and centrality (Cooper 2023).
Therefore, such minilateral fanfares must address the underlying challenges and contradictions to ensure effectiveness in their cooperation. Maritime posturing among the claimant states remains divergent in approach, with countries such as Vietnam, Indonesia and the Philippines adopting a tougher stance in comparison to others such as Malaysia, and Brunei demonstrating varying degrees of hesitancy in addressing the China problem (Simões 2022). Divided on responses to extended regional activity, the Philippines seems to welcome AUKUS for balance of power, while Malaysia and Indonesia hold their reservations to additionally provide warnings on the impending arms race in the region (Kuik 2021). Internal rivalries and pre-existing sovereignty issues on the overlapping claims in the Spratly Islands between the Philippines, Malaysia and Vietnam need settlements despite Chinese assertions of historical rights. Low-level cooperation and trust deficit in less contentious areas in the Straits of Malacca in issues such as piracy between Singapore, Indonesia and Malaysia seek enhanced measures under a joint command structure to build institutional cooperation (ASEAN Security Outlook 2021).
Domestics politics and the dependence on Chinese economic ties can, additionally muddle such approaches as well. These impediments are undeniably a stumbling block in cohesive coalitions, especially in the issue of the SCS dispute. China has long exploited divisiveness persisting in the ASEAN membership, thereupon ensuring its effectiveness by finding unity, basic agreeable principles, and a binding SCS-COC, is paramount to outmanoeuvring China in the dispute.
Acharya in a 2021 interview with the Diplomat, reckons with the constraints, challenges, and the need to 'downsize ASEAN'. He alludes;
'Due to all this, the rise of China and the response to it from other great powers could create an existential crisis for ASEAN. It could further undermine ASEAN centrality, already under attack by intra-ASEAN disunity over how to deal with China and its sweeping territorial claims in the South China Sea. […] ASEAN's credibility was not matched by its institutional capacity. […] It was unrealistic and continues to be beyond ASEAN's pay grade. This is one reason why I have proposed "downsizing" ASEAN: to focus on issues within Southeast Asia first and foremost' (Strangio 2021)[1].
Despite such challenges, distinctive strengths in minilateralism drive tangible results in a shorter time, though exclusivity and issue-specific cooperation are beyond the proverbial low-hanging fruits. Hence, welcoming effective minilateral maritime agencies does not merely assist in robust counter-provocative strategies, but also in preserving regional peace, stability, and harmony through strong principled normative strategies.
Conclusion
In a nutshell, indeed, ASEAN members have played instrumental roles in setting and recognizing its norms and principles to guide its regional diplomacy and dispute resolution. The cohesion and unity of ASEAN have served in maintaining efficacy and principles in the ASEAN process but however requires constant efforts, especially in these divided times today. Although their normative discourses and diplomacy in engaging the major powers of today, continue to hold their value, the evolving new geopolitical theatre in the Asia-Pacific necessitates creative, normative, innovative, and yet strategic approaches. Strategic approaches in the form of minilaterals imply overarching steadiness and durability in preserving its autonomy from geopolitical competitions. The Zone of Peace, Freedom, and Neutrality (ZOPHAN) constituted ASEAN's response to the old Cold War geopolitics (Acharya 2021). Its reiterations and reaffirmations on ZOPHAN 2.0 to uphold regional order raises serious challenges, however, it should not limit ASEAN from thriving to develop transparency and confidence-building measures to monitor military deployments in the region (Acharya 2021; Southgate 2021). Amidst such dynamism with plural actors, discourses, threats, challenges, and vulnerabilities, developing normative security strategies to reinforce peace through the coalition of the willing ensures long-term peace and relative stability and unity in decision-making mechanisms in the emerging order, thus further enhancing their ASEAN centrality, neutrality, and unity through security pluralism.
Poornima Vijaya is a Ph.D. Fellow at Jindal School of International Affairs and Research Associate at Nehghinpao Kipgen's Centre for Southeast Asian Studies in O.P. Jindal Global University. Her doctoral research aims to provide alternate non-western perspectives to western centrism for holistic and nuanced understanding of middle power diplomacy in a multipolar world. Additionally, it calls to broaden the understanding of concepts and theories of middle powers in Asia-Pacific by including non-Western 'Global IR' frameworks. She frequently writes on Asian affairs, middle powers, and Asia-Pacific security issues. She tweets @PoornimaVijaya.
---
[1] Amitav Acharya in an interview with Sebastian Strangio in 2021 for The Diplomat
Comments in Chronological order (0 total comments)